Take the Time for Your Simple Pleasures!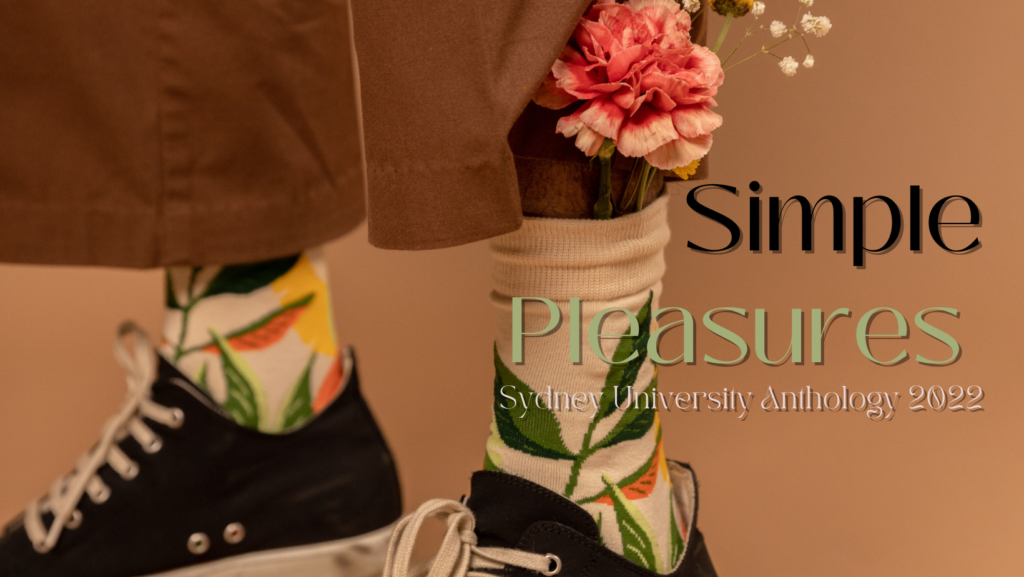 For some of us, the university semester is finally wrapping up. Everyone is slogging away in the library to put the finishing touches on assignments and cramming for exams. But this is a reminder: Whether you're wrapping up or still studying, take a moment out of your busy study schedule to invest in your simple pleasures. From reading to baking to game nights, there are so many ways to take care of yourself when things get stressful, and we love hearing what everybody gets up to away from campus!
If you want to take your simple pleasures one step further, consider submitting a piece of work to the 2022 University of Sydney Anthology!
Submissions can be up to 5000 words of prose, five poems or five artistic pieces that focus on the theme. The deadline for submission is 31 July 2022. This is your chance to be featured in a published book, so let the creativity flow! We can't wait to explore the talent and creativity of the University of Sydney community.