A Simple Pleasures Poetry Round-Up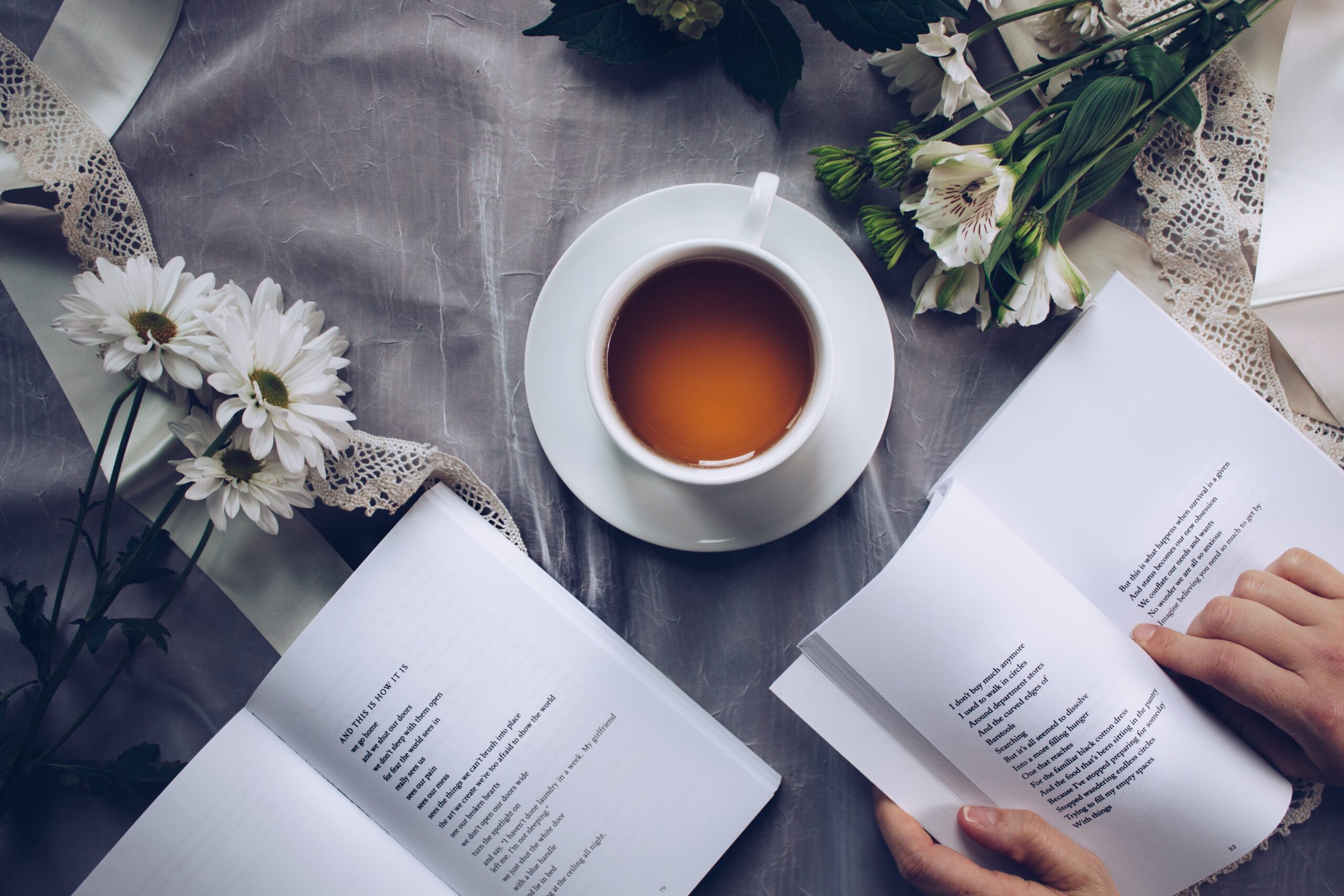 Simple pleasures are arguably created in the act of noticing, issuing from attentiveness to what is good and lovely and joyful in an object or experience that we might otherwise gloss over in the current of daily life.
We poets are notorious for taking note of all these little moments. In articulating them, we bring their significance into focus, declaring simplicity firmly removed from triviality.
Below, I've rounded up an eclectic bunch of poems that celebrate the simple moments, the non-events, in which poets locate and imbue love, gratitude and a raft of meaning.
Peanut Butter by Eileen Myles
One of my favourite poems of all time (and not just because it evokes the unparalleled pleasure of a thick spoonful of peanut butter shovelled directly from jar to mouth). Eileen Myles' Peanut Butter conveys a gritty kind of nostalgia that locates love and becoming in the most mundane details.
Haiku by Matsuo Basho
If you haven't read much about the tradition of the Haiku, I'd highly recommend it (maybe starting here). This short form originated in Japan, traditionally centred around two juxtaposed, nature-based images that identify the season, with a strict set of guidelines as to syllabic structure. Working within these constraints can be an amazing exercise for sharpening your capacity to notice and articulate imagery, whatever form you choose to work in. Get inspired by the work of Edo haiku master Matsuo Basho.
The Orange by Wendy Cope
Another celebration of food and the joy that can be located in the pause for its preparation, Wendy Cope's The Orange reminds us that even, or especially, the most domestic moments are opportunities for noticing and gratitude, and that these small moments are what build and enrich our lives.
Bluets by Maggie Nelson
Nelson's genre-defying autobiography/lyric poem is a love letter to the colour blue in its manifold material and symbolic forms. Built on a simple premise, Nelson's sustained meditation on the colour blue allows for a deep exploration of the equal measures of suffering and pleasure that we make sense of through our interactions with the people, ideas, materials and experiences around us. Read Bluets over your morning coffee and enjoy having your perception of the world filtered through Nelson's blue-tinted lens for the day.
The Tiger by Nael
Reading Nael's The Tiger is a simple pleasure in itself. The six-year-old's work went viral for good reason. If you haven't already experienced it, you're in for a treat.
Inspired? Submit your work to University of Sydney Anthology: Simple Pleasures by June 31st 2022.