Q&A with 'Catastrophe Averted' painter Jennifer Scarini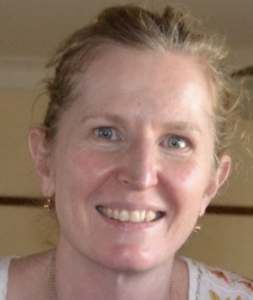 Jennifer is an alumni of Sydney University, who studied a Master of Special and Inclusive Education. She know works with high school students who have mild to moderate intellectual disabilities.
Here Jennifer explains the inspiration behind her artwork 'Catastrophe Averted', and why climate change is such an important topic to discuss.
What is your artwork about?
We are sitting on the precipice of a disaster. The people that can change the course of this looming catastrophe are us, not businesses, not governments but the choices we make in our day to day lives.
What book or artwork has shaped you the most as an artist?
I have only recently been experimenting with abstract artworks. I have been significantly influenced by the impressionists. However, my tastes in artworks are continually developing. I love the colours and life in Brett Whitely's paintings and the emotion which seems to seep from the canvas, I get quite overwhelmed just looking at his paintings.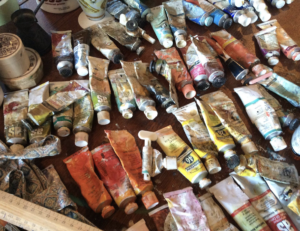 What does your art space look like?
I am very fortunate that I can go to a space above my shed that has been set up for me to work. While small, it has varying surfaces for me to work from and many unfinished art works. I am lucky that there is a source of natural light. It is a space that I use for craft also, for example I make shoes in the same space occasionally. I wish it was bigger but I feel very grateful to have my own space to work in.
What is your favourite natural environment?
I am lucky enough to have access to a property down at Gunning. It has a creek snaking through quite unique geological features. I haven't painted any of it yet, but that will come.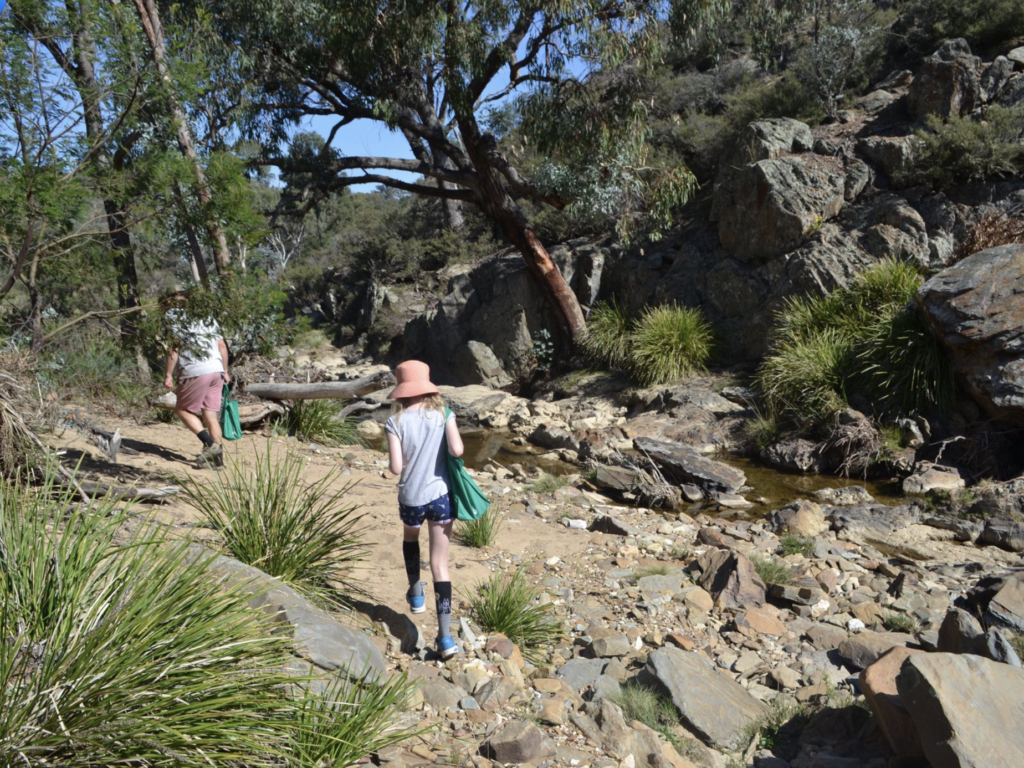 Where did you get your idea for your piece? What inspired you?
I like being stimulated by a project ­­– when I saw the anthology theme was based around the environment I was very keen to contribute. I don't see myself as an artist so much as I see myself as a person who enjoys exploring feelings and concepts through the processes of art making.
Why is climate change and the environment important to you?
The notion that future generations will suffer because of our greed really troubles me. The inaction troubles me. As a teacher I am constantly embedding environmental concerns into my programs in an effort to instil a mindset in our young people, that we need to fix the problems now by our own actions, for example encouraging them to make craft items from recycled materials.
---
Earth Cries is a climate change anthology dedicated to a world burning. Tackling all aspects of climate change, Earth Cries is bold in exploring the damage caused by the Black Summer bushfires and even in imagining cold futures drowning below the ever rising sea.Featuring a foreword by Dr Karl Kruszelnicki, Earth Cries is now available at sydneyuniversitypress.com.au.