Kylie
Excerpt from Kylie by Adelia Croser, Student Anthology Diversity 2019.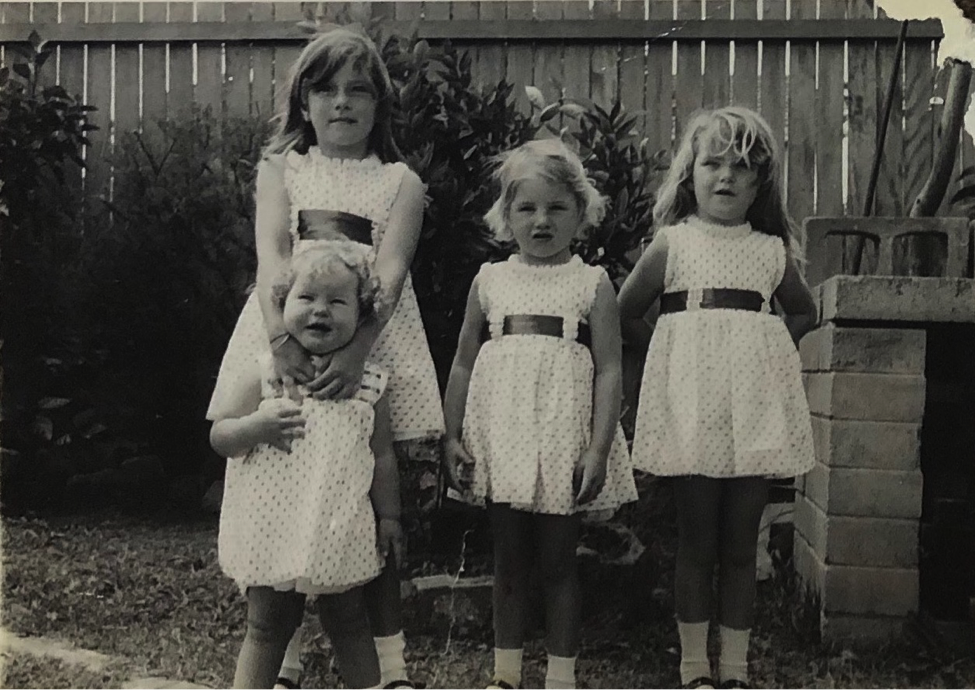 'Have I ever told you about Kylie?' My mother asked me and my sister.
It wasn't one of those moments you remember the details of, not like 'I remember it as though it happened yesterday.' If you ask me, we were talking, gathered around the kitchen table. If you ask my sister, we were driving back from somewhere – the shops? Violin lessons?
She hadn't mentioned Kylie before.
'Well, when my family used to live in Sydney, we lived next door to another family, who had a daughter called Kylie. One day, we were in the backyard playing chasey with Kylie and she grabbed onto one of the poles lining our back porch. She was electrocuted and she died.'
I can remember not knowing what to say, and just staying silent. What do you say to that?
Mum didn't seem particularly upset by what she was saying, and I wasn't sure why she was telling us. Was she trying to warn us about electricity? About water? Could it really have happened? It seemed impossible.
'I wish I'd kept in better contact with the family,' she said. 'They were so lovely. It must have been heartbreaking for them.'
***
When I moved to Sydney, I brought the family photographs with me, to pass on to my sister for safekeeping. I would scan them and keep digital copies, while she kept the originals, so that between us, the photos would be safe. Just in case. With us now living in separate states for the first time in our lives, it seemed important. I was scanning the photos when I came across Kylie again, in a small photo of two children sitting on Santa's lap, on the back written 'Kylie & Bradley, Ryde'.
It's a small, yellow-toned photo. Kylie's on the left, sitting on Santa's knee, looking at someone o camera, smiling in that awkward way children do when asked to. Was it her mum saying, 'Smile Kylie, say cheese!' Or the photographer? Bradley sat on the other knee, caught open-mouthed and unaware. If it were any other photo, I wouldn't have kept it, but it's proof that my mother really did know a Kylie – that her story was real.
***
The next time I went to visit my sister, photographs in tow, I asked her if she remembered Mum telling us about Kylie.
'Of course.' My sister almost took it as an affront that she might not remember. That I'd accuse her of forgetting something about Mum. 'Why?'
She'd always held on tighter than me. Of the two of us, she's the one who holds onto the physical objects that made up our mother's daily existence. She has the small wooden cross that my mother held during chemo. The purse that always carried photographs of the two of us. She has the lipstick that she hardly wore, and the necklace that she always did.
'I was going through the photographs the other day. You remember the one of the kids on Santa's lap? We could never figure out who they were. That was Kylie, and Bradley.'
'Oh! I guess that makes sense, they'd be about the right age. They were all pretty young at the time.'
As I looked over at her, she's looking down at the photograph with an expression on her face that I imagine I also had when I looked at it. The feeling that you've lost something you can't get back.
'What do you remember Mum saying about it? About Kylie?'
It's a familiar conversation – passing memories back and forth. Last Christmas morning, my sister, my mum's sister Diana, her girls and I all sat at the table after our annual breakfast and passed around stories of Mum. My parents' families grew up in the same small country town and so my aunt and dad have a long history of common experiences. Every family gathering eventually devolves into 'Do you remember that person who … ' or 'How about that one time when … ' and 'Oh, I heard from so-and-so the other day, turns out they're divorced now.' Mostly it's things I'm familiar with, but sometimes it's not. Thankfully, Christmas is mostly filled with joy now, rather than sadness.
My sister took a moment, looked down at the photograph and then put it to one side.
'She was the next-door neighbour's kid, right? She was the one who died in their backyard.'
'That's the one. Do you remember how it happened?'

'I think it was something to do with the lights in the backyard. Maybe they weren't installed properly? I think they were fairy lights, you know, those string ones that go across the porch?'
I looked at her for a moment and wondered whether it was worth asking if she thought she could be wrong. That hadn't always gone so well in the past.
'I thought it was a spotlight.'
The 2020 Sydney University Student Anthology is now open for submissions on the topic of climate change, so send us your artworks, poetry, short fiction and non-fiction. Submit here.