Fighting Climate Change with Art
Climate change is a large and looming issue that affects us all. But between the worrying statistics, the scientific facts and the political 'debates', a growing sense of apathy has been occurring – and this can be more dangerous than climate change denial.
Artists around the world are tackling this apathy with climate change artwork. Through sculptures, photography, paintings, apps and installations, the arts are engaging people on an emotional level to reignite the spark that gets people talking, marching and fighting for climate change action.
Let's have a look at some of the artwork inspiring the world.
Unmoored by Mel Chin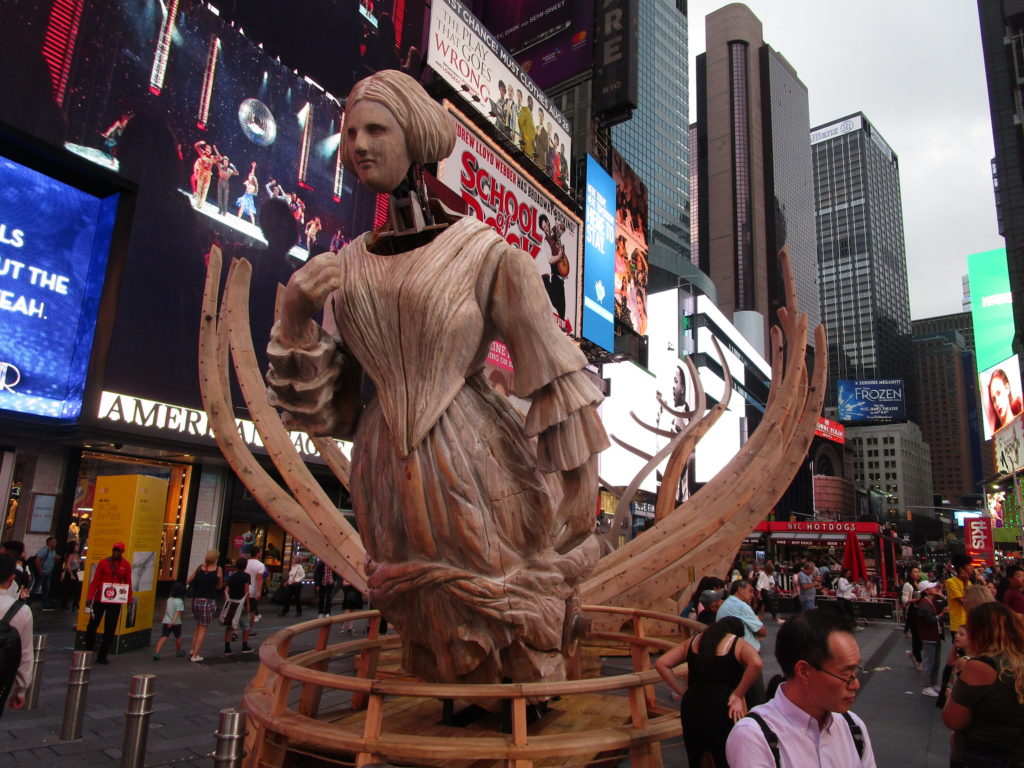 Arguably one of the most well-known pieces of climate change art, Mel Chin's Unmoored was a digital app that allowed users to see the reality of a submerged Times Square in New York City through their mobile phones. Combined with a sculpture installation in Times Square, the app subverts the notion that electronic devices disconnect us from the world and diminishes our empathy; instead, it provides a glimpse into the future contrasted against our current reality. The exhibition was held in 2018 from July 11th to September 5th, but you can read more about it here.
Oil Paintings by Alexis Rockman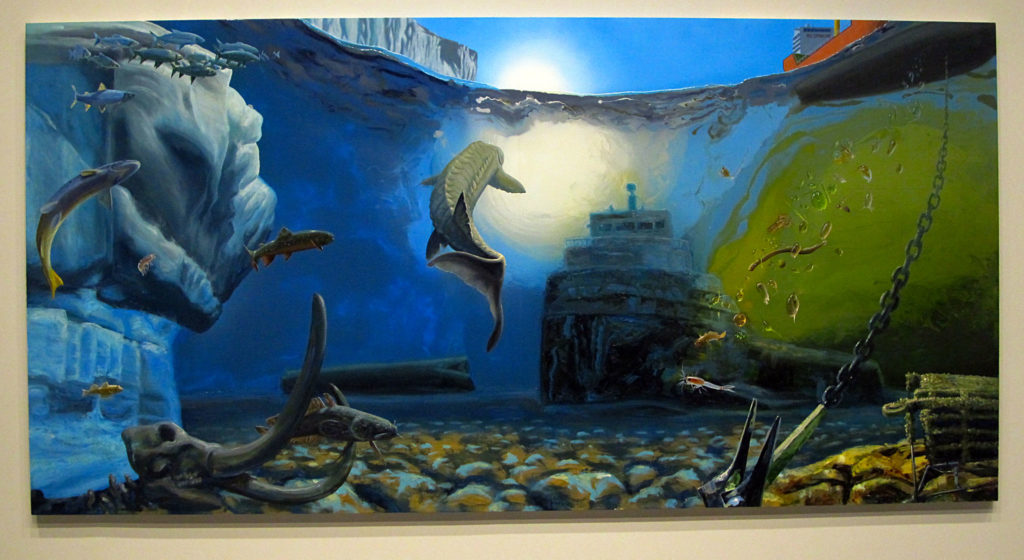 Alexis Rockman is an American artist whose cinematic paintings are inspired by futuristic landscapes affected by climate change and environmental corruption. His art is repeatedly exhibited by Art Works For Change, a travelling museum exhibition focusing on social and environmental issues. Alexis Rockman's art is eye-catching and confronting, and you can see more of his work here.
Beric Henderson
Beric Henderson is an Australian research scientist-turned artist who grew up in Sydney and is now based in Port Macquarie. His detailed and intricate artwork aims to raise awareness of climate change and to highlight the importance of connecting with the environment. His work has been featured in environmental exhibitions all around the world, and you can check out some of his artwork here.
The Kapu Collective
Founded by Hawaii-born twin brothers, Hula and Kapu, The Kapu Collective tests the limits of arts and nature through their installations. From underwater murals that signify the importance of saving Earth's coral reefs, to non-toxic paintings on melting icebergs that portray the need to slow down seasonal melting rates, The Kapu Collective are pushing the boundaries of climate change art. You can see more of their mind-bending work here.
So, by looking at some of the artwork around the world that is being used to tackle climate change apathy, we are reminded not only of the importance of climate activism, but the importance of art. Art, in all forms, is both deeply personal and universal – we are, after all, experiencing the effects of climate change together.
The 2020 Sydney University Student Anthology is now open for submissions on the topic of climate change, so send us your artworks, poetry, short fiction and non-fiction. Submit here.