Looking Back – University of Sydney Anthology 2016 – Brown Problems by Ujala Rao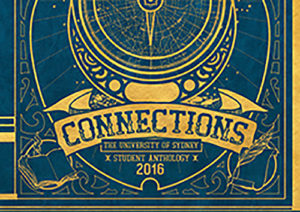 Brown Problems by Ujala Rao
You learn pretty quick to avoid eye contact with strangers,
especially at train stations,
especially on the North Shore line,
especially when the ebb of peak hour has just passed and
all of the reasonable human beings are at home with their families.
You learn to pick the right shade of foundation
and match it with the perfect powder,
sometime to make you seem a little – lighter –
a little less burnt, a little less black.
You exfoliate daily to scrub away some of your foreign skin cells.
You learn quickly to plug in your headphones
to avoid awkward conversations,
'You must be half right? I can't quite peg where you're from.'
Half caste, half blood, half human, half baked,
'But you were born here right? Your English is good.'
Good for a curry, although they do have good work ethic
'You're pretty, for a brown girl'
but let's face it, I'd prefer taking a blond home to meet my mother.
'I'm not racist but . . .'
I just have really strong opinions about what you should be allowed to do.
Feeling inspired? Submit your work now at: https://www.usydanthology.com/submit/